Welcome to IN2dab LTD Bedford
IN2dab is Bedford's Digital Multiplex Company
Moving with technology and the times Bedford is part of the new local DAB network being rolled out across the UK. This will bring a new Local DAB Multiplex to the town, meaning there will be a lot more choice on your radio. This will also give any existing broadcasters or anyone who feels they can take up the challenge to run their own radio station the opportunity to do so, we expect to be on air this summer 2023, our transmitter is already installed and switched on for testing, so not long now!
If you are a Broadcaster or are interesed in starting to Broadcast , please don't hesitate to get in contact with us. Non-profit organisations with a studio located within the blue polygon may be eligible to hold a C-DSP licence. Other services, regardless of studio location, can be broadcast under a DSPS licence information about this can be found on the ofcom website
INDOOR PREDICTED COVERAGE MAP
Expect outdoor predicted coverage to be greater.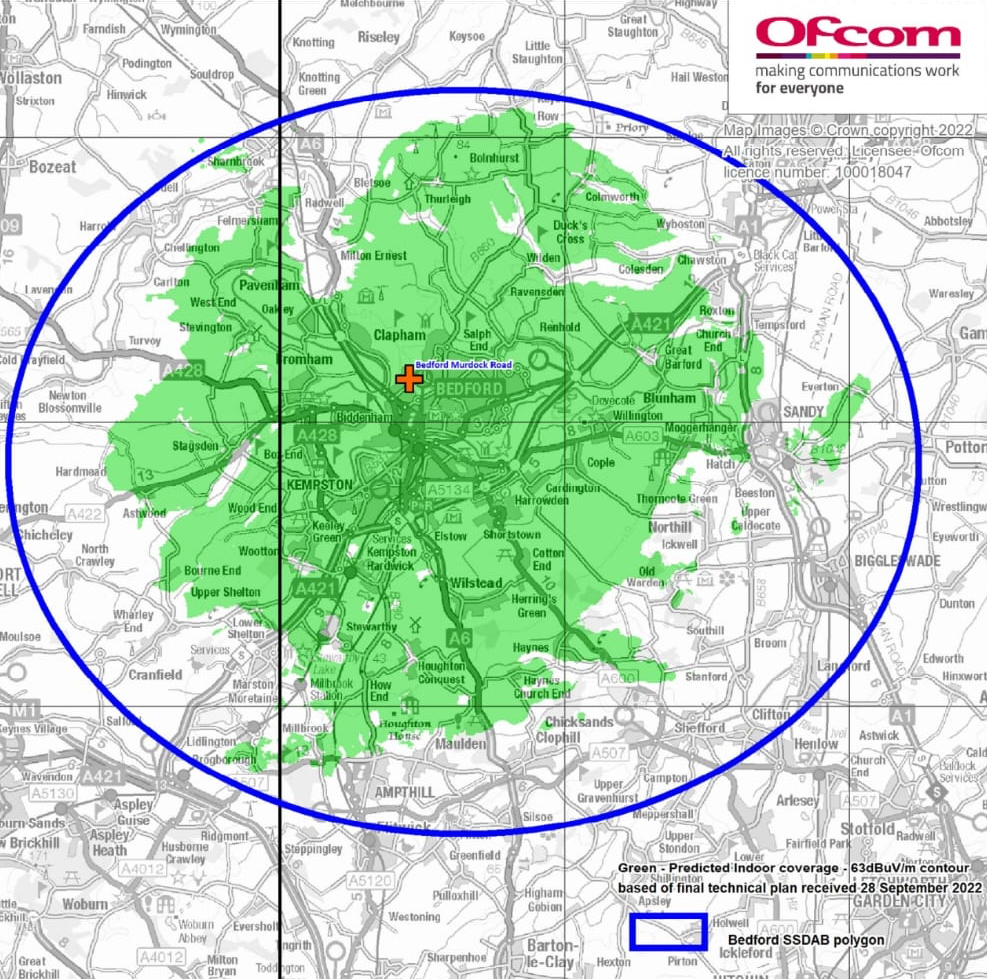 IN2dab TRANSMITTER ON TEST
Our current DAB transmitter is on test along with our MUX. All looks good and looking forward to launching!